Custom Design
It's Personal. Our in-house Architects take pride in designing exactly what you've always dreamed of.
Do you envision a space that soars… a cozy alcove in which to retreat… a window to frame the natural views beyond? Your wishes are the basis for the architectural interpretation of the spaces you require.
Our Architects will consider your lifestyle needs for today and the future:
How does your family spend their time at home? Do you love to entertain? Do you tend to have long term guests?
What unique spaces and special features should your new home contain? Art collections and hobbies may be important to consider.
How do the members of your household come together? Live apart?
How should the design accommodate your current and future lifestyle? Is the nursery a potential office?
Your Project Director will review a series of both quantitative and qualitative issues, which will help guide our Architects in the custom design of your home. We consider the number of rooms, their square footage, materials, costs, description of the spaces, their special features, volume and relationship to each other and the outdoors.
We will address regional issues as well, including:
Zoning and other regulations
Architectural review board and historic district requirements
Climatic conditions such as snow and wind loads and seismic conditions (reviewed by a licensed engineer in your area)
Every Acorn Deck House Company home is guided by the principles of post and beam construction: a building system that enables large, open floor plans and the flexibility to effortlessly move interior walls as opposed to using them as structural support.
We welcome those who embrace the design process as a creative journey. Your Acorn Deck House Project Director and our Architects on staff will help you make the perfect decisions.
It Doesn't Have To Be Complicated
After we have analyzed your site and have had extensive discussions with you, our Architects bring your home to life as a concept sketch accompanied by a cost estimate.
As modifications are made, the initial sketches will evolve into more refined architectural drawings and, finally, working drawings with fully dimensioned elevations, foundation plans and details. Your personal input is encouraged every step of the way. Updated cost estimates will accompany each iteration.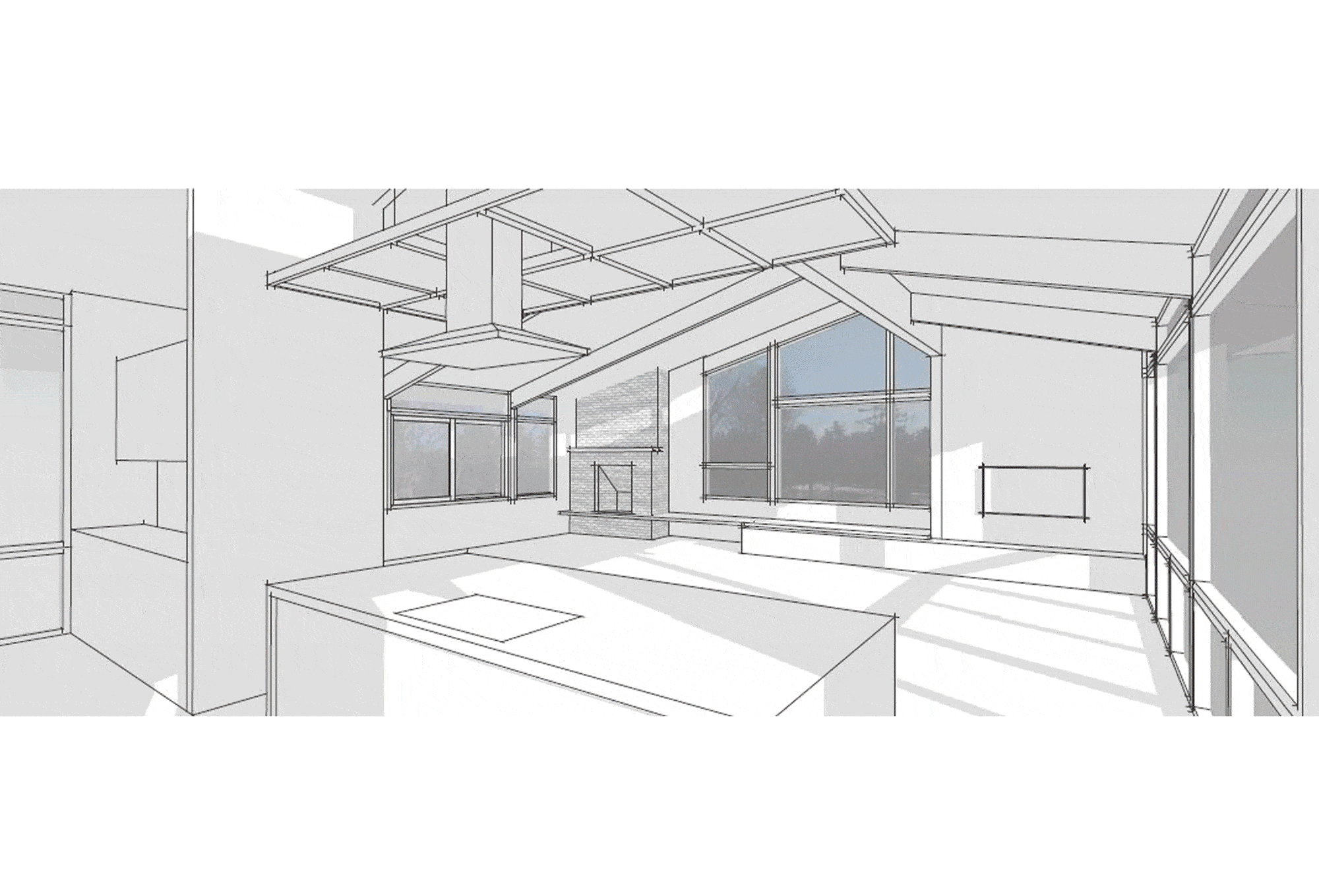 Start planning your perfect home today with our