Introducing the Lincoln Deck House
Tucked away in the mountains of New Hampshire, this recently-completed Deck House is small yet mighty.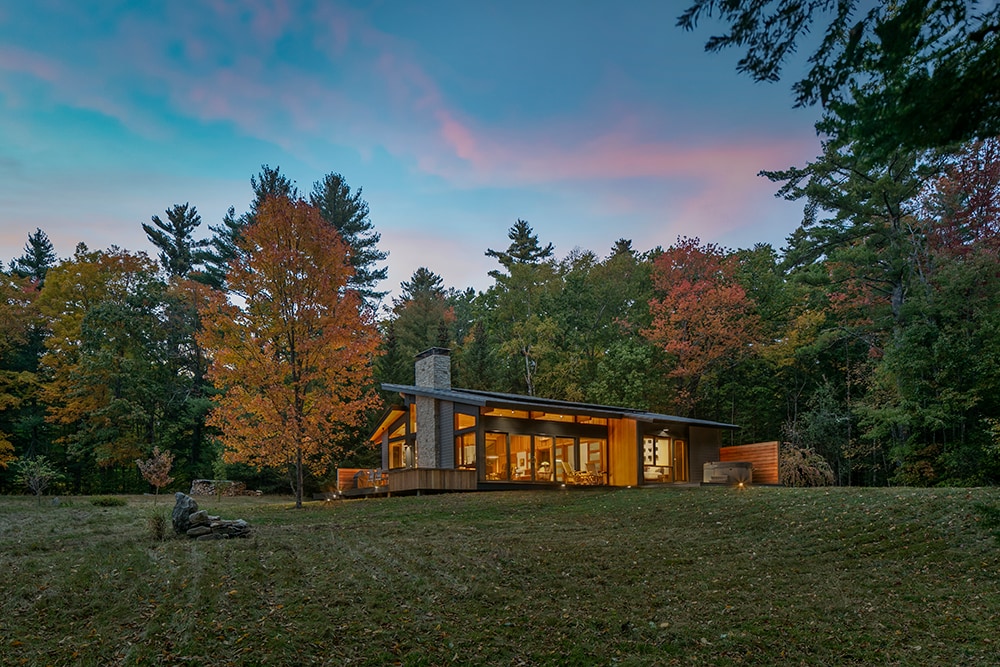 With a grand total of 1,247 square feet of living space, this 2-bedroom and 2-bathroom home was designed to efficiently utilize every bit of its floor plan.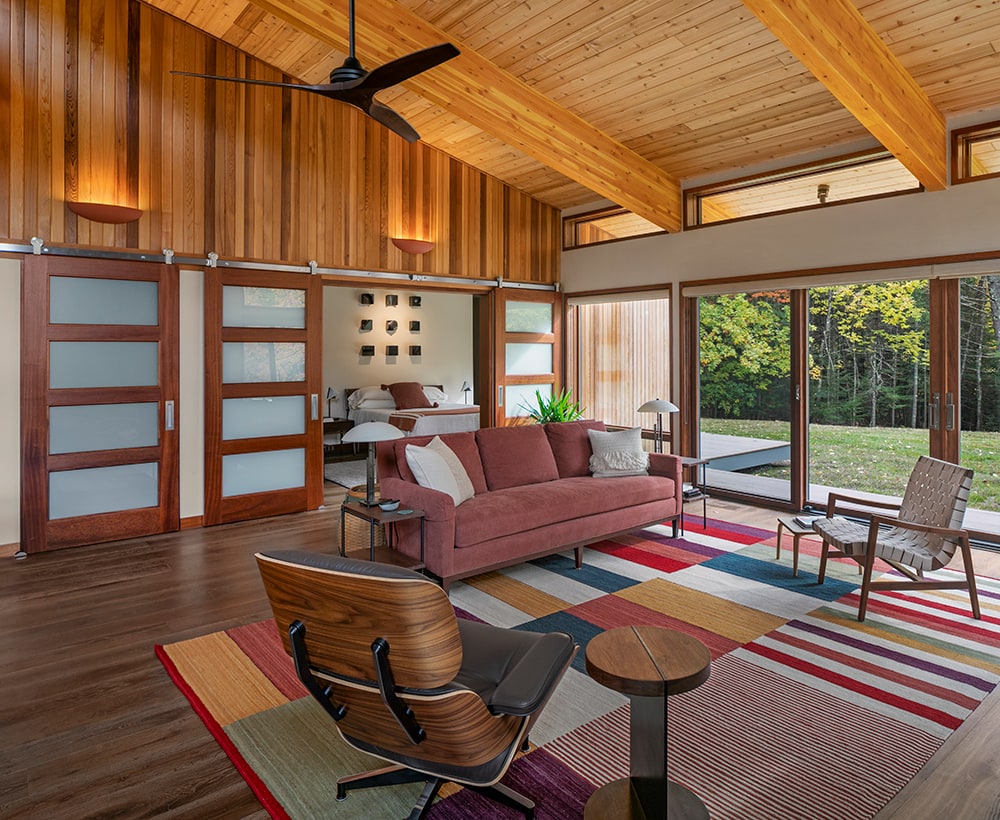 The Lincoln's glorious soaring ceilings and walls of glass make the interior feel open, airy and much larger than its actual footprint.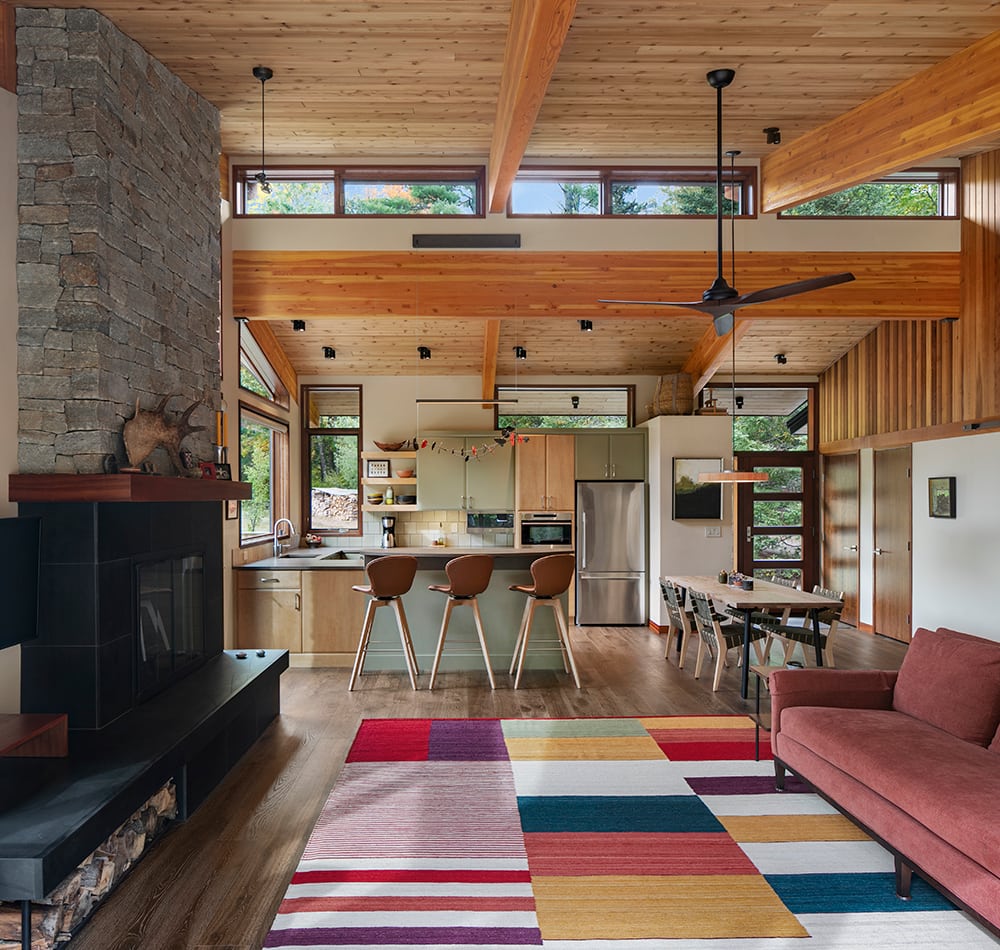 The home was designed with sustainability in mind and features deep overhangs to complement its large, south-facing windows and maximize the site's passive solar benefits. These design features welcome the winter sun with its natural warmth while offering shade and cooling from the summer heat.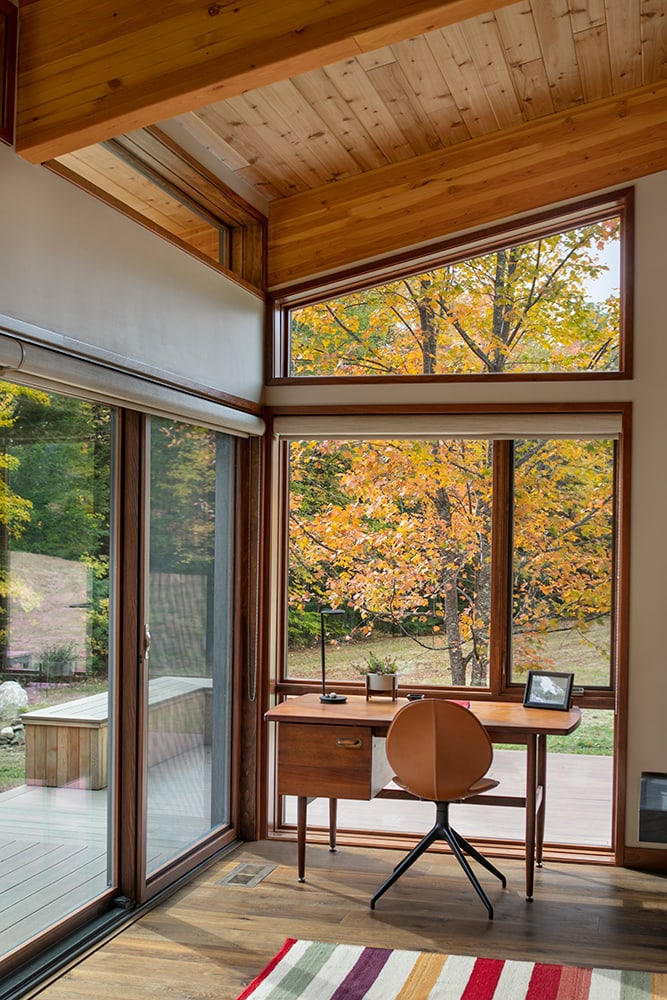 The Lincoln was designed to be a comfortable yet durable sanctuary for its owners with low-maintenance elements such as fiber-cement siding and composite decking.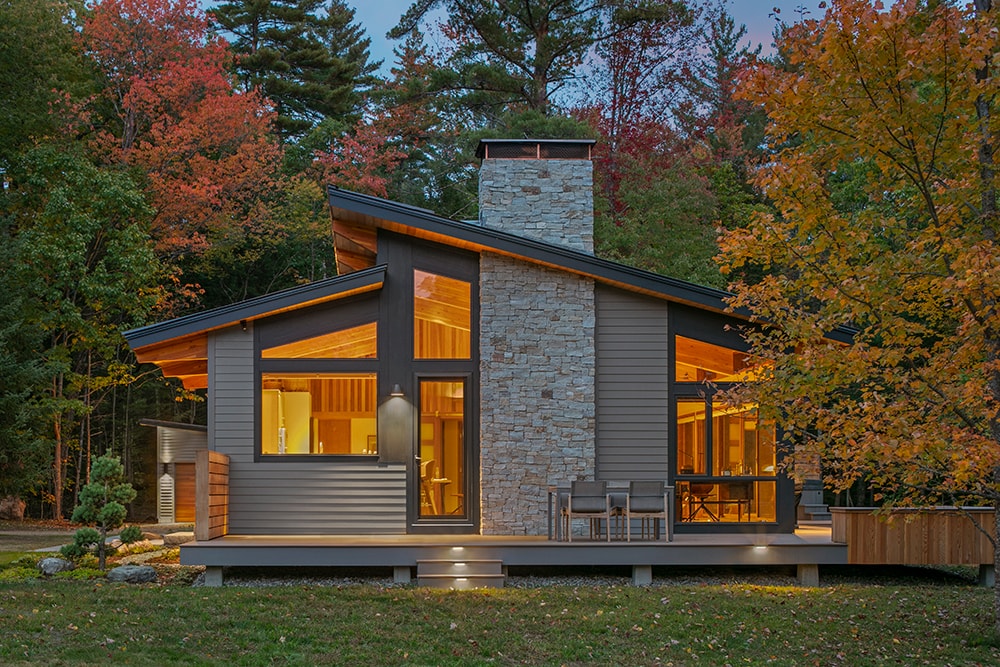 Every detail of the home works together to welcome the outside in and create a truly magnificent retreat.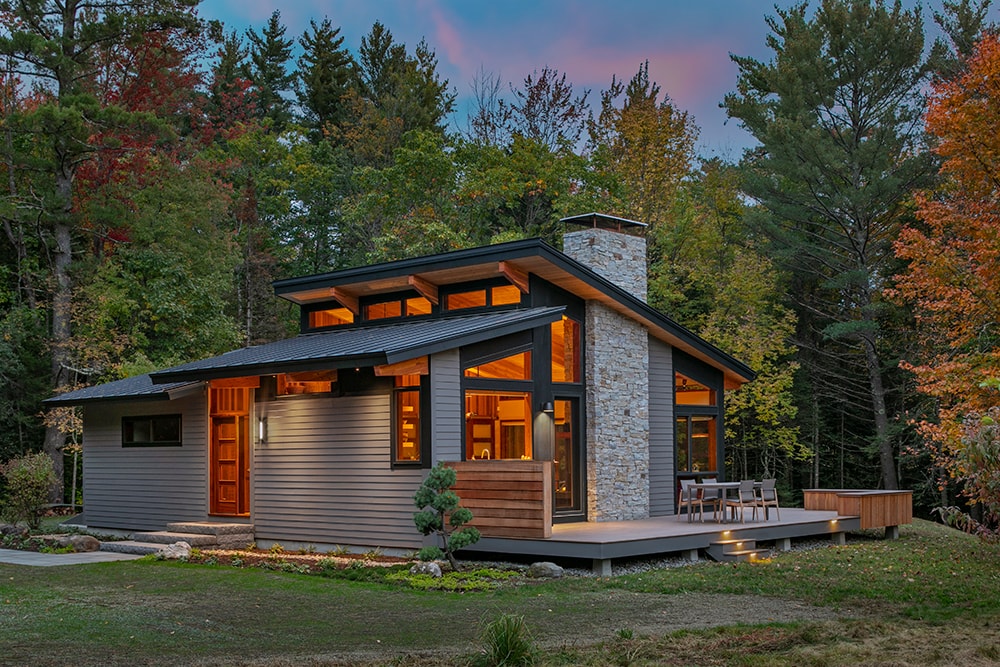 Looking for more? View the full Lincoln Portfolio here.
or