Prefabrication is a perfect fit for maximizing the small construction window on this remote island.
Settled into the rolling landscape of North Haven, this design is for a compact dwelling where one can soak in the ever-changing view of the rugged coastline.
This Acorn Deck House design, featured in Maine Home + Design, will be weathertight within a very short period of time.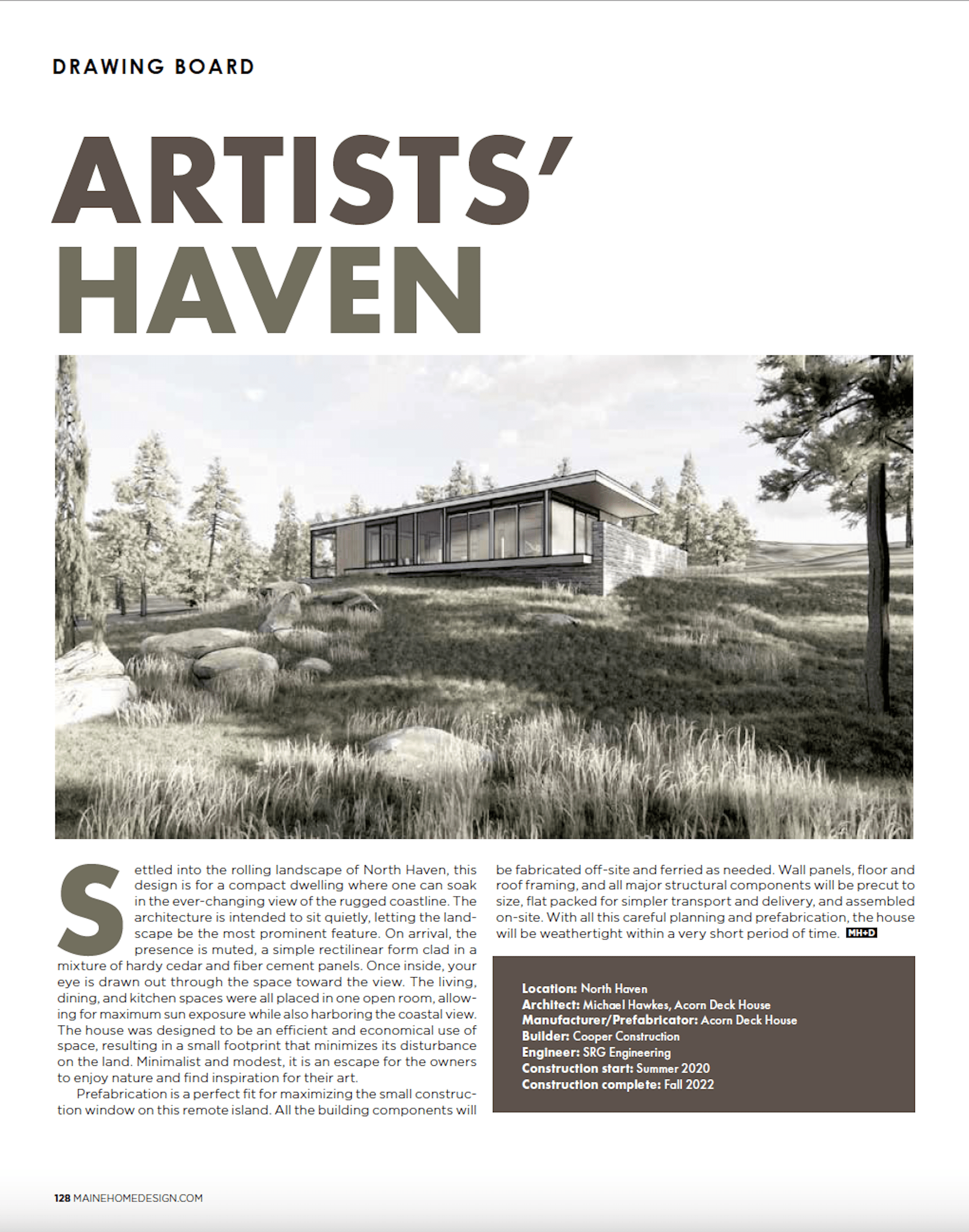 As seen in: